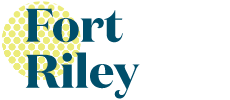 Frequently Asked Questions
Who is eligible for family housing?
Active-duty service members with dependents and stationed within 50 miles of Fort Riley are eligible for housing. Additionally, active-duty unaccompanied service members and E6 and above service members receiving BAH and stationed within 50 miles of Fort Riley are eligible for on-post housing. On our housing lists, families get priority over unaccompanied and single personnel.
Do you allow pets and how many?
Yes, Fort Riley is a pet-friendly installation. There is a 2 pet limit and a $200 refundable deposit per pet. Exotic pets such as monkeys, snakes, ferrets, etc. are not permitted. Fort Riley follows the Department of Army Pet Policy: Pit Bulls, American Staffordshire Bull Terriers or English Staffordshire Bull Terriers, Rottweilers, Doberman Pinschers, Chows and wolf hybrids are not allowed on Fort Riley or in family housing. Our full pet policy can be found in our Resident Responsibility Guide. We also encourage you to review the Department of the Army Pet Policy if you have additional questions.
My family currently lives on-post and we would like to change communities. Can we apply for a new home?
Once a family is housed on-post, they will be considered adequately housed for the duration of their time at Fort Riley. Service members may be eligible to move to a different home if they have a change in rank or change in family composition (i.e. addition to the family). Conditions apply and residents must have fulfilled at least six months of their current lease in order to be eligible. Contact the Leasing Center for more information.
Can I hang pictures or paint the rooms in my home?
Yes, we encourage you to make the house feel like your home. Residents are allowed to hang pictures and other wall hangings. Painting the walls is allowed with prior approval; however, you will be responsible to paint the walls with enough primer to cover the color prior to moving out of the home.
​How is rent determined and how will I pay it?
The amount of rent for a home is based on the Basic Allowance for Housing (BAH) as established by Army guidelines. Your rent will be paid automatically on the first of each month through an allotment to housing which is established by signing the Resident Occupancy Agreement. Rent is collected in arrears, meaning it is paid on the 1st of the month for the previous months' rent. For example, the allotment we receive on October 1st is applied to September's rent.
​Am I responsible for my utility costs?
The Army's utility policy is based on the Office of the Secretary of Defense's policy to provide incentives to occupants of privatized housing to decrease utility consumption and save energy. This DoD program places the responsibility for utility consumption on each resident. A monthly average or baseline will be calculated by averaging the consumption of occupied "like homes" in the same community each month. The resident's Basic Allowance for Housing will cover the utility consumption up to the average. Those who consume less than that month's average will earn a rebate. Those whose consumption exceeds the current month's baseline will only be billed for their "excess" consumption above the baseline.
​
Not all homes participate in this program at this time. Your Community Office will be able to tell you if your home is in the program.
Am I allowed to have friends or relatives live in my home?
Guests are permitted to visit and stay in the home for up to 30 consecutive days in a 12-month period. Guests residing in the home more than 30 days must be approved and registered as a Bona Fide Guest by the Resident Community Manager. Only the authorized occupants of the home as stated on the Residential Occupancy Agreement are permitted to live in the home, with the exception of approved Bona Fide Guests of the home.
Am I allowed to have a pool, swing set or trampoline in my yard?
Swing sets, other children's recreational equipment and trampolines are allowed in your backyard. Trampolines must be staked into the ground, have a safety net and residents must receive written permission from the Community Office prior to any equipment being installed. Any portable play equipment should be stored at the rear of the home when not in use.
​
Wading pools that are 12 inches or less in height and no more than 10 feet wide may be used in the back of the home. Pools should be dumped every evening and stored at the rear of the home.
Do homes come equipped with fencing?
No, residents who desire to have a fence must purchase or rent it at their own cost. Prior approval from the Community Manager must be obtained before erecting a fence. Fences must be removed prior to your move out appointment.
​
Fences are prohibited in certain areas of Historic Main Post due to historic housing preservation guidelines. Check with the Historic Main Post office for more information about where fences are permitted in that community.
Do you provide filters for my air conditioner?
Yes, replacement filters and other items are available free of charge from our self help store located at 380 Carter Avenue. The self help store is open Monday-Friday, 8:30 AM to 4:30 PM. If you prefer to have your filter changed by our maintenance team or for any other maintenance requests, submit your request in person, by phone or online via the Resident Portal.
How should I report maintenance needs?
Maintenance requests can be made in person, by phone or online via the Resident Portal. Information on service times is available in the Resident Responsibility Guide. For maintenance emergencies that occur outside our office hours, call us 24/7 at 844-533-0456 and follow the prompts to reach our on-call service.
Am I responsible for mowing my lawn?
No, Corvias provides mowing in the spring, summer and fall. Prior to your scheduled lawn care day, you must provide access to fenced yards and remove all toys, debris and other objects (including pet waste) from the mowing area. The lawn care schedule is available online on your community calendar.
How early can I apply for on-post housing?
Service Members can apply for housing as soon as they are notified of their assignment to Fort Riley. Official orders are not required to apply and be placed on a housing list; however, official orders and other required documents must be submitted to us before you can accept a home.
What documents will I need to provide?
A completed housing application is required in order to be placed on the housing list. Other required documents vary depending upon your situation but usually include a copy of your PCS orders, DD1172 or MY DEERs from AKO and your most recent Leave and Earnings Statement (LES). Required documents must be submitted before accepting a home.
Will housing be available when I arrive?
Once your application has been received and approved by our Leasing Center, you will be placed on the appropriate housing list. Submitting an application does not guarantee that a home will be available when you arrive. Housing availability is dependent on many factors including the number of families leaving and incoming to Fort Riley, the total inventory of homes that meet your rank band and bedroom needs as well as your personal preferences for a particular style of home or community. We recommend checking in with your Leasing Specialist thirty days prior to your arrival for an estimated wait time if you have not been assigned a home yet.
Can I get priority placement on the housing list?
Your initial position on the housing list is determined by the date you submit your application.
Deployment or returning from a non-restricted overseas tour does not give you priority placement or affect your position on the housing list.
​Once contacted about an available home, how long do I have to respond and make a move-in appointment?
Once contacted, you have 24 hours to respond to the Leasing Center before we offer that home to the next service member on the housing list. Applicants are responsible for keeping contact information up to date with us at all times so that we are able to reach you when a home is available.
​Can I accept on-post housing before I sign into the installation?
Yes. You will need to provide a copy of your DA Form 31 showing that you have cleared your previous installation before you can accept a home.
I am dual military. Are there any special instructions I should be aware of?
Dual military families are eligible for on-post housing. If both service members are stationed at Fort Riley, the senior ranking service member should complete the application and, once assigned to a home, the lease will be placed in the senior ranking service member's name.
​
For families where only one service member is stationed at Fort Riley and they do not have any other dependents or their dependents are stationed elsewhere, the service member at Fort Riley may be eligible for housing as part of our single/unaccompanied program. Contact our Leasing Center for more information.
​I have a family member enrolled in the Exceptional Family Member Program (EFMP). Will we have priority placement on the housing list?
EFMP status does not constitute priority placement on Fort Riley housing housing lists. However, if you or a family member requires special accommodations or modifications to a home due to a medical condition, please let the Leasing Center know.
Can my spouse apply and sign for housing on my behalf?
Yes, a non-military or dual military spouse may apply for housing on behalf of the sponsor/senior service member. The person submitting the application does not need a Special Power of Attorney to apply for housing, but one is required to sign for housing.
​Why does my position keep going up on the housing list?
Fluctuation, up and down, of your housing list position is common. In fact, you may see your position change several times prior to your arrival. When your housing list position increases, it means a service member applied with an earlier eligibility date and was placed above you on the housing list. Applicants in the top ten percent of every list are locked into their position and their position will not increase even if someone with an earlier eligibility date applies.
What happens when I need to move?
Contact your Community Office to establish a move-out date and provide a written 30-day notice to vacate. If the move must occur sooner than 30 days, appropriate orders must be presented. Corvias requires a final move-out inspection to be conducted after all personal belongings have been fully removed from the home.
Are Fort Riley houses furnished?
No, the houses are not furnished. However, homes at Fort Riley come with a refrigerator, stove/oven, dishwasher, garbage disposal and washer/dryer hook ups. We also provide 24-hour maintenance, lawn care, fitness centers, pools, family-friendly events and numerous other amenities.
Where do I stay while I wait for housing? Is there temporary housing?
Temporary lodging at Fort Riley is available through IHG Candlewood Suites, and is contingent on space availability. Corvias Property Management does not provide temporary housing for service members waiting to be placed in on-post housing. You can also check with the Housing Services Office (HSO) at 785-239-3525.
When will the rent allotment stop?
Army, Navy and Air Force allotments will be automatically stopped in DFAS the 1st of the month following move-out. Unpaid rent, outstanding utility bills and damages will be deducted from refund checks. Refunds will be mailed by the 10th of the month following move-out. For example, if you move out on August 5th, your final allotment will pull on September 1st and if you are owed a refund it will be mailed on September 10th.
I am PCSing from my Corvias location. Where can I find more information on privatized housing?
For more information, visit the official site of the Military Housing Privatization Initiative (MHPI) Partners: militaryhomestoday.com
​How can I check my current position on the wait list?
Please contact the leasing office at (785) 717-2258 to check your position on the wait list.
​What will my wait time be?
Your wait time is determined by the number of vacant homes. The wait time given is an estimation and is subject to change. However, every effort will be made to find adequate housing as quickly as possible. Please check with the Leasing and Relocation Center for updates. If a preference of floor plan or neighborhood is given, your wait time could be extended past the given estimate depending on current availability.
​What housing options are available for Single/Unaccompanied eligible applicants?
Eligible applicants may request to occupy an entire home at the full rental rate or they may request to share a home with another eligible roommate and split the rent. Both roommates must sign a lease in order to receive the reduced rental rate.
​Who is eligible for your Single/Unaccompanied housing program and how do I apply?
Active-duty unaccompanied and single E6 and above (including officers) service members receiving BAH are eligible to participate in this housing program. Eligible service members can submit an application online to be placed on a housing list. Families will receive priority over unaccompanied and single service members on our housing list.