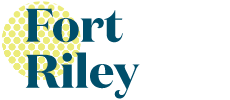 Amenities
On-post living at Fort Riley offers you a sense of community, convenience and many amenities commonly found in upscale residential neighborhoods. In addition, on-post living saves you money and allows you to maintain your military lifestyle. Not convinced? Here are many great reasons to live on post.
Community Amenities
Indoor/Outdoor Basketball Court(s)

Online Payments Available

Free e-check option
Accepts credit card payments
Accepts cash payments via MoneyGram
Laundry Facilities

Club Rooms

Club rooms available at Colyer Forsyth, McClellan, and Warner Peterson Community Centers.
Home Amenities
Corvias Property Management homes throughout the installation have been designed with your lifestyle in mind with everything you need right at your fingertips.
Upgrades & New Home Construction

Central Heating & Air Conditioning
Washer / Dryer Hookups

Gas Stove / Range

Garbage Disposal

Kitchen Cabinets/Storage

Walk-In Closets

Refrigerator

dishwasher

Garage or Carport
Carpet / Hardwood Flooring

Smoke & Carbon Monoxide Detectors

Internet Access Ready

Ceiling Fan(s)

Energy Efficient

Storage

Patio

Storm Shelters