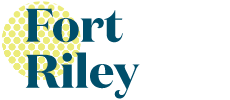 Welcome Home!
With all the modern conveniences, Fort Riley offers housing solutions for active military families and unaccompanied service members. Explore our home selection, contact our leasing team today to learn more about living at Fort Riley.
Welcome to Fort Riley
Established in 1853 and located in the Flint Hills Region, Fort Riley is the home of the 1st Infantry Division, proudly known as the "Big Red One." Explore housing options, amenities and services Fort Riley housing has to offer! Here at Fort Riley we are dedicated to our service members and families.

We want our residents to love where they live. This ultimate gated community allows our service members to have an instant feel of camaraderie with fellow service members. With a variety of different floor plans to choose from, we are sure you will find one that is perfect for you. Fort Riley offers affordable, high quality homes with amenities that make our communities stand apart. We take care of your landscaping, maintenance requests, and most utilities are included. There is also access to community facilities, such as playgrounds, fitness centers, laundry areas, basketball courts (indoor/outdoor), and pools. Throughout the year our teams host resident events which are 100% free. Let us not forget we are pet friendly, with bark parks located across the installation.

When living on base, service members save time by having an easy commute to work, lunch in the comfort of their own homes, which is key when spending more quality time with family. When service members are deployed, we offer house watch programs and assistance to spouses that may need help with "to do" lists. Fort Riley also has a Self-Help store where families can pick up items, such as air filters, light bulbs, grass seed, ice melt, and so much more.

Minutes away from surrounding cities located in the Flint Hills Region. There are so many beautiful sites and attractions to experience. The Flint Hills Region offers Tall Grass Prairie National Reserves, Cottonwood Falls, Flint Hills Discovery Center, state parks, and plenty of lakes. Fishing and other activities are a must at Milford Lake, which is the largest man-made lake in Kansas.

We look forward to hearing from you and taking care of your housing needs!